FINEST FINISH BLENDS
Stimulate your imagination bring your swimming pool project to life
Universal White Cement has developed the superior products known as Finest Finish Blends™ and Universal Mini Pebble Interior Pool Finishes which continue to be the choice the industry's best Applicators and Pool Builders.
Designed recipes are given to our applicators with carefully crafted combinations of Universal White High-Performance Cement, aggregates, colored pigments, Jewels for Pools Glass Blends™, and abalone.
The natural pebble aggregates used in our products are delicately smoothed by nature along beaches, in rivers and in mines, for example. This gives their surface a textured finish that is non-abrasive and very pleasing to the touch.
A full range of options for each series is available by clicking on any of the images below.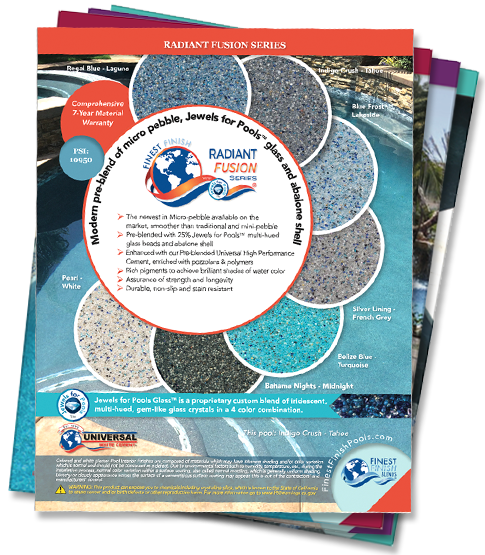 Our Swimming Pool Finishes